Partners

Sam Bahour, Managing Partner
Al-Bireh/Ramallah, Palestine & Youngstown, Ohio, USA
Sam is a Palestinian-American based in Al-Bireh/Ramallah, Palestine who relocated with his family to Palestine from the United States in 1995 to assist in the building of the Palestinian telecommunications sector. He was part of the core team that established the Palestine Telecommunications Company (PALTEL). In 1997, Sam established a management consulting firm, Applied Information Management (AIM), which is engaged in business development, executive counsel, strategic management, and investment, with a niche focus on start-ups. Sam also worked for the Arab Palestinian Investment Company (APIC), the second largest private sector investment group in Palestine. In addition, he founded the Palestine Diaspora Investment Company (PDIC) in the spring of 2000.
While in the United States, he earned a Bachelor's degree in Computer Technology from Youngstown State University (Ohio) and was employed in several national software development firms, all working in the direct marketing industry. His combination of managerial and technical experience, coupled with his MBA degree from the joint international program from Northwestern and Tel Aviv Universities, has given him a keen appreciation for working in the dynamic Palestinian market. After taking the Arab Palestinian Shopping Centers P.L.C., a publicly-traded subsidiary of APIC, from concept to operations in 1998 he served as its CEO until 2004. The Arab Palestinian Shopping Centers built the first of a chain of modern shopping centers in Palestine, the PLAZA Shopping Center, which opened in July 2003 in Al-Bireh, in the midst of the most difficult economic times Palestine has ever faced under Israeli occupation. Today, PLAZA is an economic landmark.
Sam is a Director at the Arab Islamic Bank and serves in various capacities in several community organizations. He served a full term as a Board of Trustees member at Birzeit University, as well as being the Board's Treasurer. He regularly gives public talks and writes frequently on Palestinian affairs and has been widely published in outlets such as The New York Times, The Washington Post, The Guardian, The Hill, The Huffington Post, and Le Monde diplomatique, among others. Sam is co-editor of HOMELAND: Oral History of Palestine and Palestinians.
Sam may be reached at sbahour [AT] gmail [DOT] com. He blogs at www.epalestine.com.

Abeer Barghouty-Bahour, Partner
Al-Bireh/Ramallah, Palestine
A graduate of Birzeit University, Abeer majored in Commerce and Economics. She was employed in the banking sector in Palestine until relocating to the United States in 1993. While in Ohio, she was employed in the retail sector, before returning to live in Palestine following the Oslo Peace Accords. She undertook responsibility for facility management for AIM ever since its founding in 1997. Abeer is the mother of two daughters, Areen and Nadine.
Abeer may be reached at abeerbarghouty [AT] yahoo [DOT] com.
Associates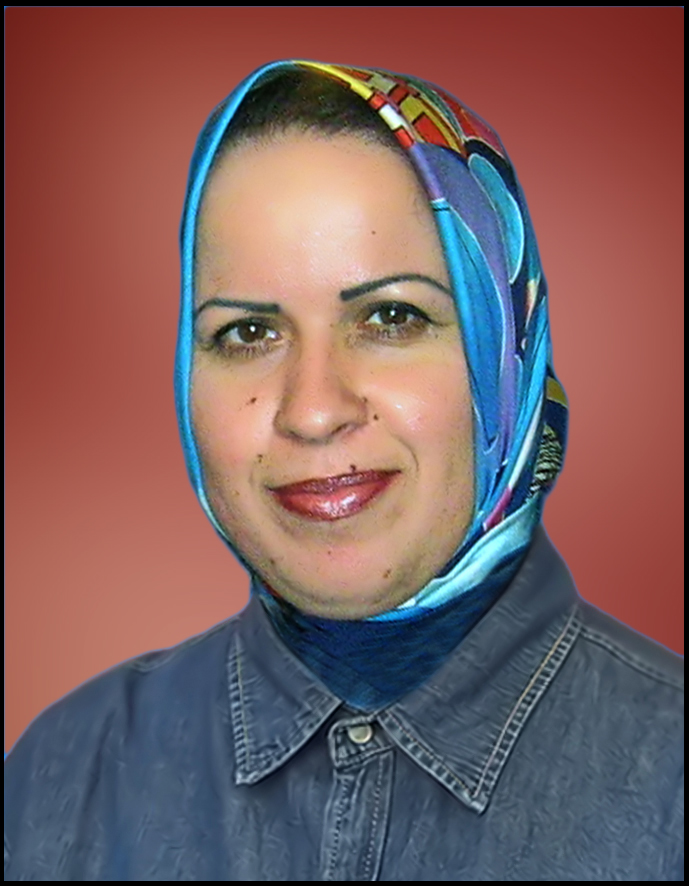 Maha Mehanna, Gaza Office Coordinator & Senior Arabic/English Translator
Gaza, Palestine
Maha is a Gaza-born and based self-starter and professional freelance field researcher and organizational consultant. She is also an Arabic-English translator. Maha studied community development in Canada and worked for local and international NGOs in Gaza. Her past work experience in banking and community development has given her solid skills in communications and process management. She currently works for AIM as a field researcher and assisted in the start-up of AIM's translation service. Maha has longtime experience working with international donors that support Palestinian civil society. Also, her peacebuilding efforts are frequently covered in the media.
Maha may be reached at maha2711 [AT] gmail [DOT] com.
Fida Jiryis
, Business Consultant and Researcher
Ramallah, Palestine & Fassouta, Israel
Fida is a Palestinian from Galilee and based in Ramallah, Palestine. She is a freelance business consultant, researcher, writer and editor. Her career spanned quality assurance and marketing for software firms in Cyprus, Israel and Canada, and management in non-profit organizations in Canada and Palestine. Recently, Fida worked as executive director of Ashtar Theater in Ramallah, then as English desk editor for WAFA, the Palestine News and Information Agency. She currently works for Applied Information Management (AIM) in a business consulting and documentation capacity. She is a board member of SAWA community organization for women's rights. Fida has written in various publications including This Week in Palestine, Al-Ayyam and Al-Quds Al-Arabi and is the author of Hayatuna Elsagheera (Our Small Life) and Al-Khawaja (The Gentleman), two Arabic collections of short stories.
Fida may be reached at fida_jiryis [AT] hotmail [DOT] com.
Mousa Jiryis
, Documentation Specialist, Researcher
London, UK & Ramallah, Palestine
Mousa is a Palestinian from Galilee and holds a B.Sc. in Economics and Economic History from LSE, the London School of Economics, and a Masters in International Relations from the University of Westminster. He is a skilled proposal writer and researcher. His varied career has included donor fundraising, documentation quality assurance and business development for organizations in Palestine and the UK. With a sharp eye for detail and solid exposure to various industries in the private and non-profit sectors, Mousa provides assistance to Palestinian firms and NGOs in translation, editing, research, organizational development and documentation quality control.
Mousa may be reached at mousaj_2003 [AT] hotmail [DOT] com.

Mohammad Attoun, Senior Business Consultant
Jerusalem, Palestine
Mohammad is a senior private sector development expert with extensive experience in strategy formulation, program design and operations management. He is a goal-oriented, hands-on leader with the ability to manage large operations across multiple functions. Mohammad has over 20 years of progressive management experience with proven ability to improve operations efficiencies and manage relationships with key stakeholders from the private sector, government and donor agencies. He has proven expertise in business planning, budgeting and performance monitoring, in addition to marketing and conducting market research, and is particularly adept at mentoring and cultivating ICT start-up companies. He has significant knowledge and experience in the ICT sector, through years of work experience in consulting, software development and support in the Saudi Arabian, Jordanian and Palestinian markets.
Mohmmad may be reached at mattoun [AT] gmail [DOT] com.

Nadia Hasan, Spanish Translator and Webmaster
Santiago, Chile
A Palestinian-Chilean, Nadia has extensive experience in working across the Middle East and Chile. She served as webmaster, editor and/or translator for numerous outfits, such as the Sture Venture Company (Santiago, Chile), Palestinian General Delegation (Buenos Aires, Argentina), Spanish Campaign Against Occupation and for the Sovereignty of Iraq, Jerusalem Forum (Amman, Jordan), Stop the Wall Campaign (Palestine), Public Relations Department, An Najah University (Nablus, Palestine), Bethlehem 2000 Palestinian Foundation (Chile).
Nadia also served as the Public Relations Officer and Spanish Editor at The Arab Group for the Protection of Nature (Amman, Jordan) as well as the Field and Administration Officer for Cooperazione Internazionale Sud Sud (CISS) (Tripoli, Lebanon) where she was part of a team that managed environmental awareness, energy efficiency and sanitation projects for the Beddawi Palestinian Refugee Camp. Immediately following her formal education in Chile, Nadia was a teacher of Arab history at the Arab School of Santiago, Chile.
Nadia earned a Diploma of Middle Eastern Studies from the Department of Arab Studies at the University of Chile, Santiago and went on to graduate in history from the Catholic
Nadia may be reached at aimwordfactory [AT] gmail [DOT] com.

Azmi Tubbeh, English/Arabic Translator
Washington, DC, USA & Amman, Jordan
Born in Jerusalem in 1950, Azmi Tubbeh obtained his Bachelor's degree in Business Administration from the American University of Beirut in 1974, and his MBA from Portland State University in Oregon, USA in 1984. The book industry has always been Azmi's passion and professional career, with an occasional break into management consulting and media work. After the second Intifada ended his brief publishing and book distribution business in Palestine, Azmi moved to the Washington DC area, working as a freelancer in publishing and doing various media, translation, editing, and creative writing work, as well as enjoying the great outdoors, a lifetime passion of his. Throughout that long career that took him to the Middle East, Europe and North America, Azmi remains a true Jerusalemite Palestinian at heart.
Azmi may be reached at aimwordfactory [AT] gmail [DOT] com.

Mona Srouji, Arabic Translator
Nazareth, Israel
Mona's professional experience includes teaching Arabic language and literature in high schools, editing and translating. She is also a childhood education specialist with extensive experience in designing programs, training and producing resources for teachers and parents. She currently directs a national program that promotes reading in early years.
Mona may be reached at aimwordfactory [AT] gmail [DOT] com.

Hala Rafidi, Administrative Support
Ramallah, Palestine
Hala is a Palestinian resident of Jifna village , the West Bank. She has a Bacherlor's in Media with a specialization in Radio and Television from Birzeit University, 2005. Hala has worked in several organizations including Dalia Association and private sector companies such as the Yellow Pages and Sawael media company. She currently works as an Administrative Assistant for the Palestinian Theatre League, as well as a freelancer in transcribing interviews, editing or in the field of films. She also works with the Partners for Sustainable Development (PSD) foundation in converting the Palestinian curriculum into digital books.
Hala may be reached at aimwordfactory [AT] gmail [DOT] com.