About Us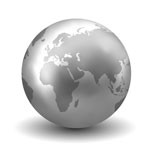 AIM is a specialized advisor on strategic and organizational issues focusing on corporations and social sector institutions in Palestine. Applying substantive industry knowledge, evidence-based insights, and analytical rigor, we work alongside our clients to help optimize strategic decision-making, contribute to solving organizational challenges, and appraise the impact of strategic initiatives.
Whether it is a leading university evaluating its resource development strategy in the face of dire market conditions; an international organization wanting to study how a national system operates; a private foundation seeking to more effectively measure the impact and value for money of its programs; a business start up in need of a business plan or coaching; or a corporation repositioning its business strategies to align with difficult market changes, our clients rely on us to help them meet their desired results.
AIM not only provides business development services, executive counsel, and strategic management services, but when it comes to investing in Palestine, we are uniquely positioned to offer our clients a full range of representation services as well.
In order to be successful in Palestine, you need to be recognizable by your peers and clients, maintain close relationships with your business partners, be able to expand your network within Palestine and constantly be knowledgeable of current local developments. To achieve all of the above would involve opening and maintaining a permanent establishment, which entails significant costs. Using AIM as your representative provides a solution. Using us as your on-site offices in Palestine offers you the benefits of having a local presence, while the burdens of business operation in Palestine are reduced significantly. We will ensure that your corporate identity and values remain intact.
Bottom line, AIM maintains the highest integrity and professionalism possible in order for our clients to benefit to the maximum level from our services.